Restaurantes sin gluten para celiacos en Cádiz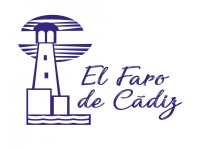 956.211.068 - 956.225.858


5 Comentarios
Calle San Félix 13 -15 - 11002 - Cádiz (Cádiz)
It is located in the heart of the Vineyard in Cadiz. It began with a small decorated bar like a marine tavern, nets and tools to fish next to wooden benches and tables was the décor. Many different people use to come to try the famous fried fish which was brought daily by the fishermen from the close beach.
Step by step the sitting started to become bigger and started to have modern facilities.
956.070.547 - 956.263.821


19 Comentarios
Paseo Marítimo, 14 - 11010 - Cádiz (Cádiz)
Gluten-free á la carte menu. They put at your dispossal the adaptation in flour and pan of traditional dishes from Cádiz like "pescaíto frito" (fried small fish) or "tortillitas de camarones" shrimps omelets. Fish and seafood of Bay of Cádiz, choice meat, rice and homemade stews with no artificial colourings. Ask them in advance.
956.226.905

Parador Nacional Cádiz
( Restaurante )


0 Comentarios
Avda. Duque de Najera, 9 - 11002 - Cádiz (Cádiz)
All "Paradores" of Spain have an agreement with FACE and they offer gluten-free menu. This chain has dishes specially designed to celiac customers in their restaurants. Anyway, it is advisable notify when booking and when arriving to the hotel.
956.200.202 - 902.533.532

Hotel Senator Cádiz Spa
( Restaurante )


0 Comentarios
Rubio y Díaz, 1 - 11004 - Cádiz (Cádiz)
Hotel chain with estabilshment in the Andulisian coast, Madrid and Barcelona. They have signed an agreement of colaboration with the FACE where they compromise to make gluten-free menus and they have received the necessary training and information for that, besides having a permanent assessment with the federation. Notify the celiac condition when booking.
956.275.000

Mc Donald´s
( Restaurante )


0 Comentarios
Avda. Cayetano del Toro, 24 - 11010 - Cádiz (Cádiz)
Chain of burger with establishments in all Spain. They have gluten-free hamburgers (with bread included) and you also can consume the standard or deluxe chips, due to the process of elaboration is always separated and there are not risk of mixed pollution.


4 Comentarios
Plocia 15 - 11006 - Cádiz (Cádiz)
Wonderful fresh pizza and pasta, homemade with very equilibrated sauces, without overload and of an exceptional quality They also have some gluten-free desserts such as crepes.


9 Comentarios
Plaza Candelaria, 12 - 11005 - Cádiz (Cádiz)
Elaborated tapas. Innovative and adapted cuisine for coeliac people


1 Comentarios
Paseo Maritimo, 3 - 11010 - Cádiz (Cádiz)
It is necessary notify previously for they dispose bread and bakery. They adapt dishes of the carte for the necessities of the customer.


0 Comentarios
Via Augusta Julia s/n - 11011 - Cádiz (Cádiz)
Restaurante con opción sin gluten

This distinctive identifies restaurants which have an agreement of colaboration with the provincial or national associations of celiacs and they have received training provided by the Association, to which all staff should attend: purchasing manager, chef, chefs, assistants , room managers and waiters
Note: The information we supply is indicative, we try to be as much as possible updated contrasting the data with ultimate responsibility. However, we recommend that before you go to ensure contacting the property directly,because maybe he could have made some changes in its service.