Casas Rurales sin gluten para celiacos en Girona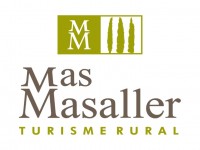 972.641.301 - 605.619.580


1 Comentarios
Rabioses, 5 - 17116 - Cruïlles (Girona)
They adapt the menus for celiac people and they include the bead as well in the breakfasts and in dinners. You have to let them know previously.
972.521.072 - 616.994.858


0 Comentarios
Camino del Joncar, 15 - 17470 - Sant Pere Pescador (Girona)
The country house Mas del Joncar it is situated at the begining of the natural reserve "Parc de Mig de Dos Rius" next to Fluviá river and very close of the beach. Regarding catering, they serve suitable dinners for the necessities of the celiac customers, vegetarians...


1 Comentarios
La Pinya - 17179 - La Pinya (Girona)
In the Mas Garganta de Olot cottage, region of la Garrotxa, they offer to the customer gluten-free and/or vegetarian food on request. Infant menu for children to mark. We have orchard and farm animals.
972.520.270 - 605.132.776


0 Comentarios
Sant Pere, 8 - 17474 - Vilamacolum (Girona)
Rural accommodation of quiet and comfortable rooms, it is located in the natural park of Alt Empordá, next to the beach and very close to the Pyrenees, where they can prepare gluten-free dishes if we let them know in advance.


0 Comentarios
Brugueres, 16 - 17165 - La Cellera de Ter (Girona)
In the restaurant of the Can Jepet Rural Hotel they serve gluten-free dishes without any problem.
972.178.181 - 620.111.147


0 Comentarios
Parque Natural del Montseny - 17401 - Arbúcies (Girona)
Desayuno, comida y cena apto para celiacos, Previa reserva.
972.560.288 - 630.111.906


0 Comentarios
Mas Torrent s/n - 17648 - Parets D emporda (Girona)
Turismo rural de calidad con mascotas


0 Comentarios
Venat de Crexenturi 7 (apdo Correos 67) - 17867 - Camprodón (Girona)
Rural house, it is rented for rooms, and the service of the restaurant. They adapt the menu.

This distinctive identifies restaurants which have an agreement of colaboration with the provincial or national associations of celiacs and they have received training provided by the Association, to which all staff should attend: purchasing manager, chef, chefs, assistants , room managers and waiters
Note: The information we supply is indicative, we try to be as much as possible updated contrasting the data with ultimate responsibility. However, we recommend that before you go to ensure contacting the property directly,because maybe he could have made some changes in its service.