Bares, Tapas y Cafeterías sin gluten para celiacos en Pamplona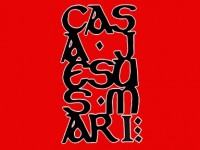 948.229.396

Bar Jesús Mari
( Bar-Cafetería )


7 Comentarios
San Agustín, 21 - 31001 - Pamplona (Navarra)
Tapas and sandwiches bar where they dispose of special bread and beer for celiacs.


0 Comentarios
Navas de Tolosa, 9 - 31002 - Pamplona (Navarra)
They have different sandwiches
848.413.007 - 630.326.277

Zokoa Taberna
( Bar-Cafetería )


1 Comentarios
Parque de los enamorados 17 bajo - 31014 - Pamplona (Navarra)
Carta con pintxos, bocadillos y fritos todo sin gluten


0 Comentarios
Francisco Bergamín, 27 - 31003 - Pamplona (Navarra)
At the bar a celiac can take the same toast but with different bread (gluten-free), they also have gluten-free beer, and like the restaurant is specialized in racletes fondies with and various sauces which warn that we can not eat.


0 Comentarios
Avda. San Ignacio, 11 - 31002 - Pamplona (Navarra)
They are conscious with the responsabiliy of cooking without gluten. They have very rich dishes and snacks, and also even croquette and ham, as well as gluten-free cheese and own elaboration on the Café-Bar. Also, when booking they prepare special breakfast for celiacs.


2 Comentarios
Zapatería, 50 - 30001 - Pamplona (Navarra)
Singular local where you can enjoy the free time, art and you also could take warm and cold tea, fruit milkshake and also ice cream, smoothies, cookies and tasty homemade cakes, everything gluten-free.


0 Comentarios
Plaza Consitorial.5 - 31001 - Pamplona (Navarra)


0 Comentarios
Calle Nueva, 20 - 31001 - Pamplona (Navarra)
Restaurante con opción sin gluten

This distinctive identifies restaurants which have an agreement of colaboration with the provincial or national associations of celiacs and they have received training provided by the Association, to which all staff should attend: purchasing manager, chef, chefs, assistants , room managers and waiters
Note: The information we supply is indicative, we try to be as much as possible updated contrasting the data with ultimate responsibility. However, we recommend that before you go to ensure contacting the property directly,because maybe he could have made some changes in its service.