Bares, Tapas y Cafeterías sin gluten para celiacos en Alicante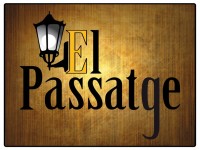 0 Comentarios
San Pedro 19 - 03560 - El Campello (Alicante)
Gluten-free beer, any kind of gluten-free snacks.


0 Comentarios
Calle Bartolomé, 22 - 03560 - El Campello (Alicante)
Virtually the entire menu is gluten-free or adaptable. There is bread, beer, tapas, desserts. A luxury to be able to go there without any problems.

They make all kinds of tapas as much as the classic ones like the omelette of potato, the Russian salad or the patatas bravas as the most innovative ones like Vulcanitos, stuffed mushrooms, etc ...


0 Comentarios
Eccehomo, 19 - 03780 - Pego (Alicante)
They make gluten-free cakes, pizzas, bread, pies... whatever you ask with a very good prize. Everything on order.


1 Comentarios
Av. de Oscar Esplà, 16 - 03581 - L´Albir (Alicante)
Bar de cervezas artesanas con cervezas sin gluten.


0 Comentarios
Plaça del Convent, 6 - 03700 - Dénia (Alicante)
965.200.730 - 965.141.649

Tribeca Music Bar
( Bar-Cafetería )


0 Comentarios
San Fernando 18 - 03002 - Alicante (Alicante)
In Tribeca Music Bar, the coeliac people can enjoy 7 different varieties of exquisite gluten-free burgers, they are made in a homemade way with meat of cow from Galicia, 100% grilled over oak coals. You also will find a wide variety of German sausages, sandwiches, such as nachos, chips and salads. Everything can be accompanied with gluten-free beer and 8 kinds of different kinds.

This distinctive identifies restaurants which have an agreement of colaboration with the provincial or national associations of celiacs and they have received training provided by the Association, to which all staff should attend: purchasing manager, chef, chefs, assistants , room managers and waiters
Note: The information we supply is indicative, we try to be as much as possible updated contrasting the data with ultimate responsibility. However, we recommend that before you go to ensure contacting the property directly,because maybe he could have made some changes in its service.