Casas Rurales sin gluten para celiacos en Ourense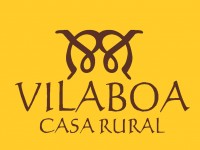 988.442.424 - 659.164.588

Casa Rural Vilaboa
( Restaurante )


8 Comentarios
Vilaboa, 101 - 32667 - Allariz (Ourense)
In the restaurant of this house they have signed a colaboration commitment with the association of celiacs from Galicia. Its staff have received formation about the illness and handling of foods and they have adapted menus for celiacs.


0 Comentarios
Lama de Ansemil s/n - 32817 - Celanova (Ourense)
Todos los menus y platos de la carta se adaptan al colectivo celiaco. PLATOS ESPECIALES ENSALADA ESPECIAL DE QUESO MOSTEIRO A LA PLANCHA CON ALIÑO DE FRUTOS SECOS ARROZ CREMOSO DE CASTAÑAS CHAMPIÑONES FRESCOS Y JUGO DE CARNE COPA DE ARANDANOS CON CREMA Y BICA DE MAIZENA
609.314.235 - 988.292.124


0 Comentarios
Sas do Monte, A Castiñeira, 1 - 32751 - Montederramo (Ourense)
Specialized rural cottage in food intolerances and allergies. They also have a blog about food and natural health where all the recipes are gluten-free, withouth egg and milk. You can book meals for groups of 5-18 people booking on request although the restaurant is initially jus for guests.

This distinctive identifies restaurants which have an agreement of colaboration with the provincial or national associations of celiacs and they have received training provided by the Association, to which all staff should attend: purchasing manager, chef, chefs, assistants , room managers and waiters
Note: The information we supply is indicative, we try to be as much as possible updated contrasting the data with ultimate responsibility. However, we recommend that before you go to ensure contacting the property directly,because maybe he could have made some changes in its service.