Restaurantes sin gluten para celiacos en Ciudad Rodrigo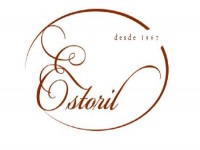 10 Comentarios
General Pando, 11 - 37500 - Ciudad Rodrigo (Salamanca)
Carta de tapas y carta de platos en la cual están señalizados los platos aptos. Más del 90% esta adaptado para el celiaco. Disponen de tés, pan y cerveza sin gluten.
923.046.208 - 619.023.075


0 Comentarios
Avda. de la Concha s/n - 37500 - Ciudad Rodrigo (Salamanca)
The Complex of Young Instalations: Hostels, Guest Houses and Camps under the Youth Institute of Castilla y Leon, as in this case, they have to offer a "gluten free" diet, necessary for diagnosted people diagnosed with celiac disease. You should let them know prior to your arrival.
923.460.150

Parador Nacional de Ciudad Rodrigo
( Restaurante )


0 Comentarios
Plaza Castillo, 1 - 37500 - Ciudad Rodrigo (Salamanca)
All "Paradores" of Spain have an agreement with FACE and they offer gluten-free menu. This chain has dishes specially designed to celiac customers in their restaurants. Anyway, it is advisable notify when booking and when arriving to the hotel.

This distinctive identifies restaurants which have an agreement of colaboration with the provincial or national associations of celiacs and they have received training provided by the Association, to which all staff should attend: purchasing manager, chef, chefs, assistants , room managers and waiters
Note: The information we supply is indicative, we try to be as much as possible updated contrasting the data with ultimate responsibility. However, we recommend that before you go to ensure contacting the property directly,because maybe he could have made some changes in its service.